I can't take credit for this one. My Mum spotted this at a charity shop in Kinross, mostly liking it for the frame, but she didn't have the wall-space, so bought it for me. Spoiled :)
I love the print, but I don't know anything about it. I love the art-deco lines and swirls (I have no idea if it's actually period, or from one of the many revivals). Does anyone recognise it? I thought it would go quite well with a print I have of Klimt's 'The Kiss', especially because of the gold frame. And they could both go in my dream art-deco villa that overlooks the seaside.
Anyway, here's some more inspiration...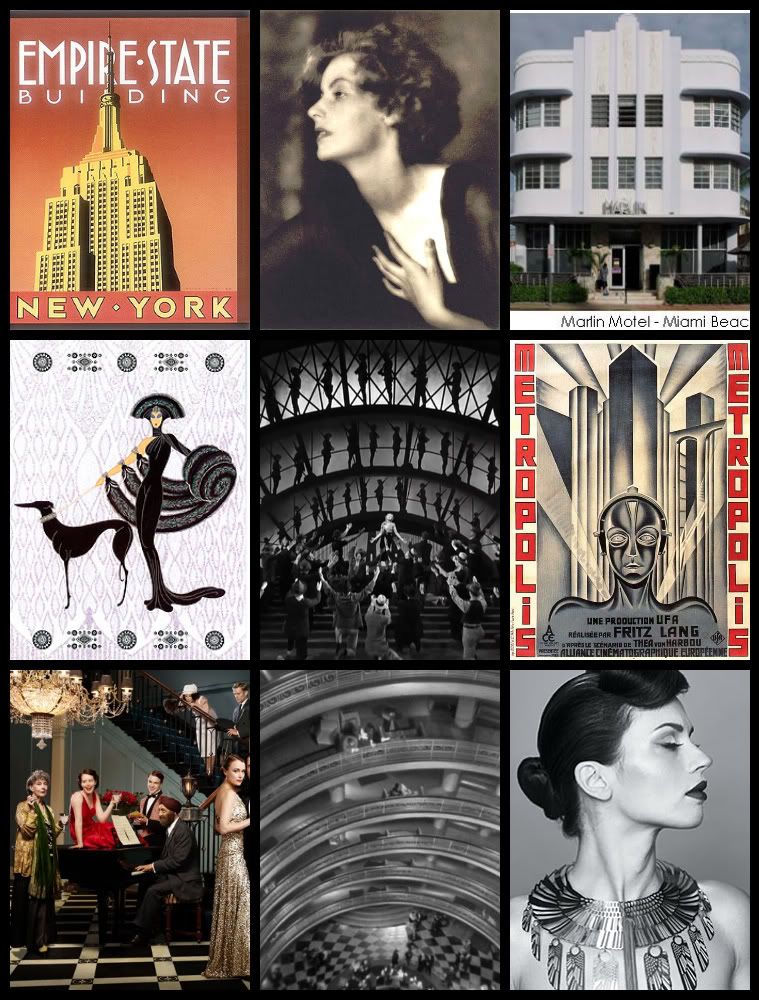 Empire State Building, Greta Garbo, Marlin Hotel, Art Deco notelet (from Past Times), scene from 42nd Street (1933), Metropolis (1927), Upstairs Downstairs (2010), scene from Grand Hotel (1932), Lara Bohnic deco necklace.
C x