New favourite shop!
The lovely Claire started off at the Barnardo's Vintage shop in the Grassmarket (soon to be RIP, and merging with Barnardo's Stockbridge), then bravely set out starting her own boutique, filled with finds from L.A. and London. All the stock has been expertly cared for and restored (none of that damp smell you sometimes find in vintage), and honestly, just a quick rifle through the rails is a complete joy. The 1950s tea dresses are incredible (so much tulle!), but you can expect anything from the 1930s to 1980s, a bridal section to make you squeal and a guys rail with awesome rare vintage t-shirts and polos.
I doubt I can make you appreciate how fun this new shop is unless you go pop in yourself. I spotted an Aerosmith Nine Lives t-shirt on the facebook page and couldn't resist. I just need an excuse to buy a very VERY pretty dress and I'm back there in an instant.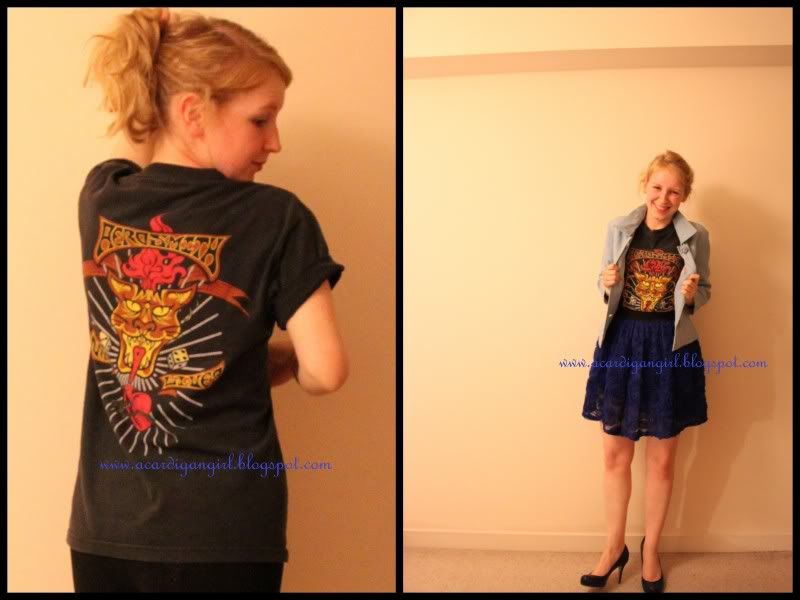 'Nine Lives' t-shirt, Those Were the Days; jacket, Barnardo's Vintage; skirt, Primark.
C x