I found a really good offer online through random stumbling to get 2 pairs of sunglasses for $20 and get free shipping (or 5 dollars off shipping outside US) at
80s Purple
using the voucher code '
eyesonus
'.
I've been after a pair of vintage-style Wayfarers for ages, but Primark's versions were too small for my face (who knew I had a fat face??) and most high street shops were charging a ridiculous £15-20 a pair!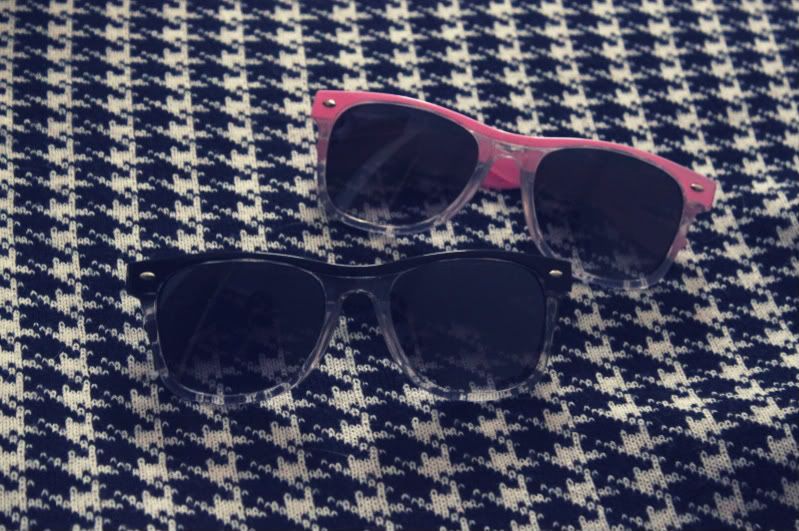 I thought the pink pair would be more icy-pink than candy pink, but they're still cute, although I prefer the black pair. I really just wanted a pair with translucent frames and coloured arms.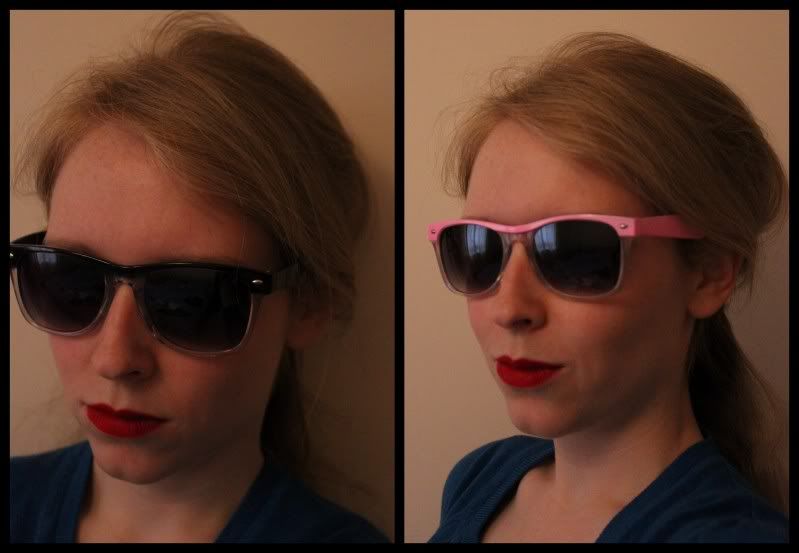 (I suck at posing.)
In the end, the two pairs and the tiny fraction of US shipping beyond $5 cost me only £12.72. Bargain.
Wayfarers: Marilyn, John Slattery, Kirsten Dunst
C x