I watched one of Cary Grant's less famous films the other day, "
People Will Talk
" (1951), written by Joseph Manciewicz who you might know better as the writer/director of "
All About Eve
" (1950). Jeanne Crain co-stars, and wears some gorgeous early 50s outfits, like this military-influenced coat and tailored dress: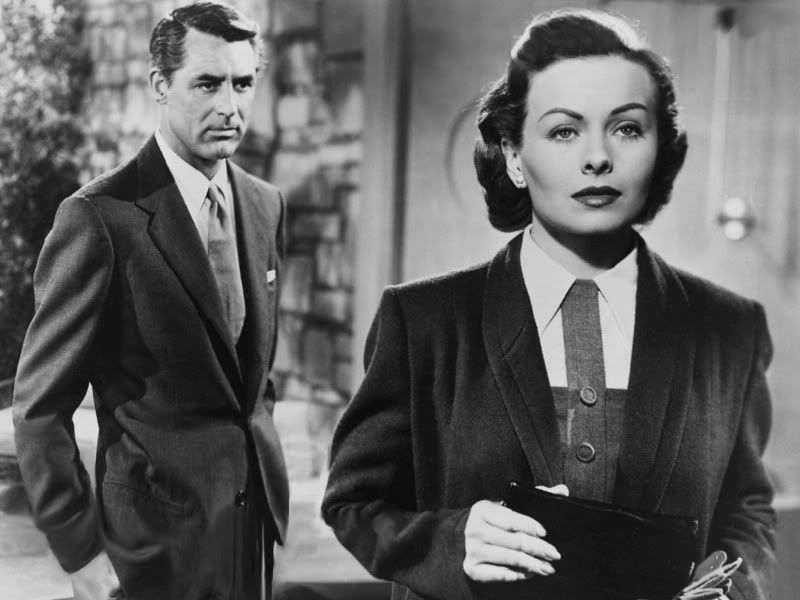 But there was one dress that really caught my eye: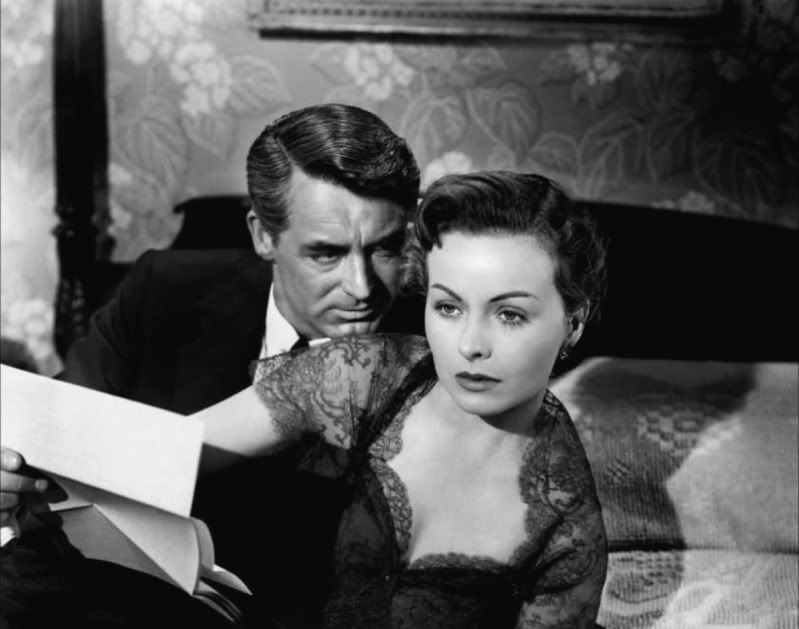 The dress structure is simple enough: a sweetheart halterneck tea dress, but what really makes it is a small lace overlay which drapes over the shoulders to a point in the middle of the back (unattached to the back of the dress, rather like a sailor style collar). I wonder if it might be quite easy to recreate this with a strapless dress, and a small square lace scarf. It could be pinned with a brooch on each side of the chest to hold in place. One would only need a Cary Grant on the arm to complete the look.
C x